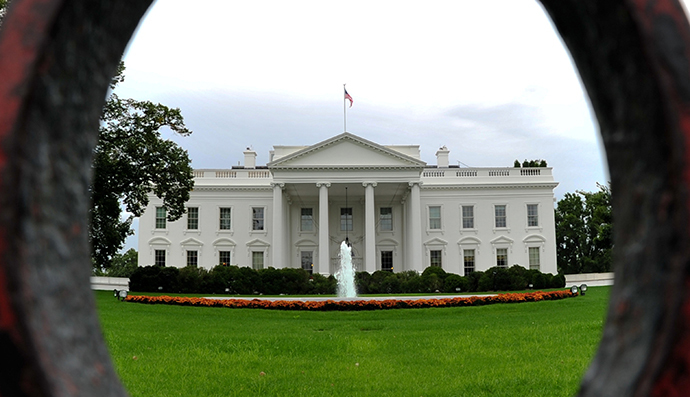 President Barack Obama signed a bill that ends the 16-day partial government shutdown and raises the debt ceiling – the White House said early Thursday morning.
Weeks of bitter political fighting gave way to a frenzied night in Washington as Congress passed the bill that would prevent the country from crashing into the debt ceiling.
Lawmakers worked precariously close to the midnight debt ceiling deadline amid warnings the government could run out of money to pay its bills if it didn't raise the debt ceiling.
Federal workers should expect to return to work Thursday morning, the director of the Office of Management and Budget said.
The debt cushion now extends through February 7, with current spending levels being authorized through January 15.
That means a few months of breathing room, but little more. After all, the bill doesn't address many of the contentious and complicated issues — from changes to entitlement programs to tax reform — that continue to divide Democrats and Republicans.
"We think that we'll be back here in January debating the same issues," John Chambers, managing director of Standard and Poor's rating service, told CNN on Wednesday night "This is, I fear, a permanent feature of our budgetary process."
The heads of the Senate and House budget committees — Democratic Sen. Patty Murray of Washington and GOP Rep. Paul Ryan of Wisconsin — will meet Thursday with an eye on addressing these budget divides. They'll helm budget negotiations intended to come up with a broader spending plan for the rest of fiscal year 2014, which ends on September 30.
Obama, for one, didn't seem in the mood Wednesday night for more of the same — saying politicians in Washington have to "get out of the habit of governing by crisis."
"Hopefully, next time, it will not be in the 11th hour," Obama told reporters, calling for both parties to work together on a budget, immigration reform and other issues.
As he left the podium, Obama was asked whether he believed America would be going through all this political turmoil again in a few months. His answer: "No."