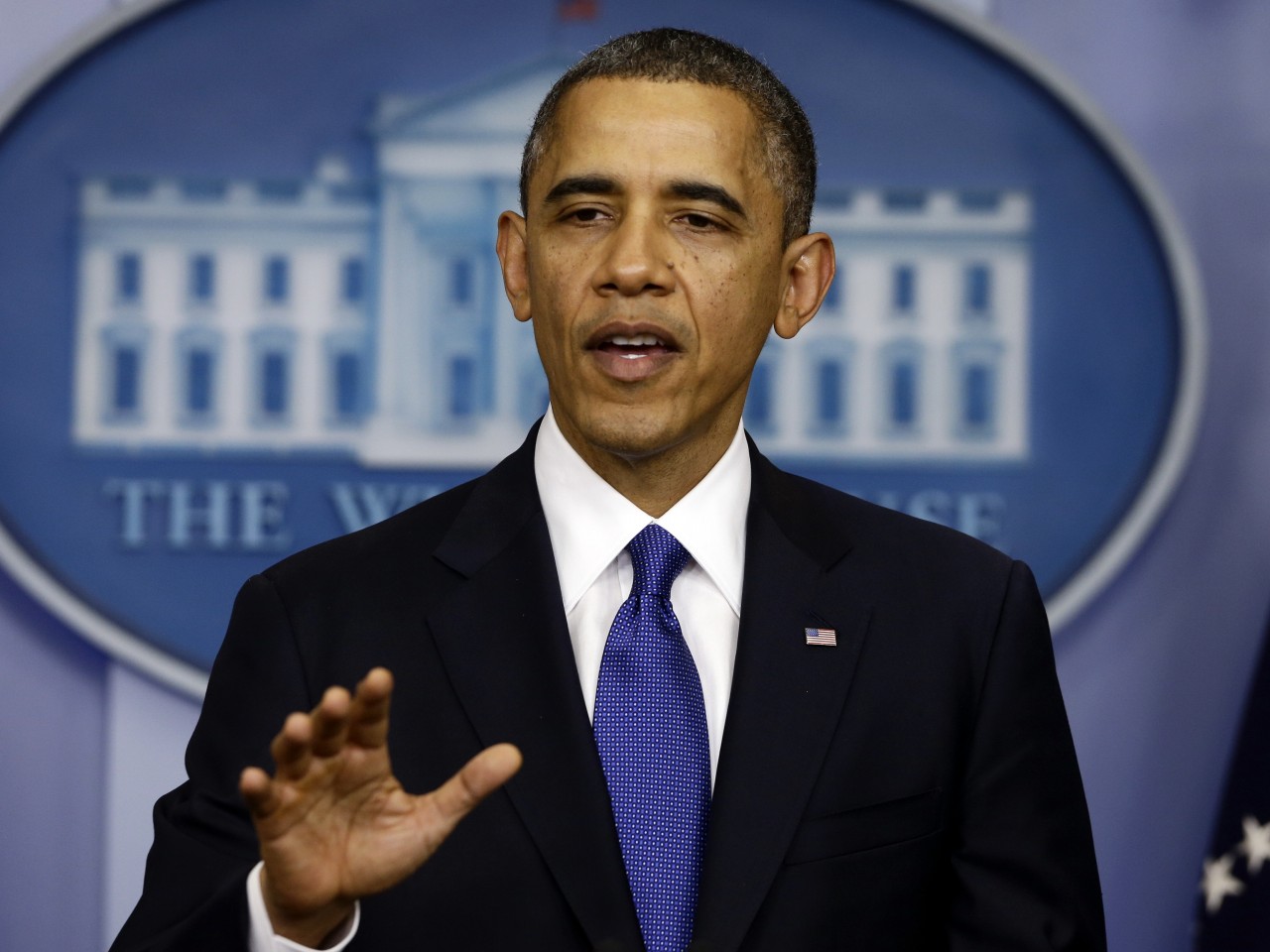 US President Barack Obama has warned that Wall Street should be concerned that a conservative faction of Republicans is willing to allow the country to default on its debt.
Talks have now begun between Mr Obama and Congressional leaders from both the Republicans and Democrats.
The US government closed non-essential operations on Tuesday after Congress failed to reach a new budget deal.
In a TV interview on Wednesday, Mr Obama said he was "exasperated".
The president spoke as one budget crisis raged in Washington DC and another one, potentially more dangerous, loomed in the coming weeks.
The government shutdown has left more than 700,000 employees on unpaid leave and closed national parks, tourist sites, government websites, office buildings, and more.
And on 17 October, the US government is expected to reach the legal limit at which it can borrow funds to meet its debt obligations.
On both issues, the Republicans who control the US House of Representatives have demanded concessions from Mr Obama and his fellow Democrats in return for funding the government's continued operation and for raising the debt ceiling.
Chiefly, the Republicans demand repeal, delay or defunding of a healthcare reform law passed by the Democrats in 2010.
Major portions of that law, which was subsequently validated by the US Supreme Court and was a major issue in the 2012 presidential election, took effect on Tuesday.
On Wednesday, senior US intelligence officials warned the shutdown of the US government seriously damaged spy agencies' ability to protect the US.
Director of National Intelligence James Clapper told a Senate panel that an estimated 70% of intelligence workers had been placed on unpaid leave.
He warned lawmakers the damage to US intelligence capabilities caused by a shutdown would be "insidious".
"This is not just a Beltway issue," he said, referring to the Washington DC area. "This affects our global capability to support the military, to support diplomacy, and to support our policymakers."
Mr Clapper also warned that foregoing paying employees during the shutdown could cause them financial hardship, making them inviting targets for foreign spies.
"This is a dreamland for foreign intelligence services," he said.
On Wednesday, Mr Obama met with the heads of some of Wall Street's biggest banks – including JPMorgan Chase, Goldman Sachs and Bank of America – to discuss the debt ceiling and other economic issues.
The bankers are members of the Financial Services Forum, a lobbying group which has, along with 250 other businesses, sent a letter to Congress urging it to raise the debt limit.
Following the meeting, Mr Obama told CNBC "it's important for them to recognise that this is going to have a profound impact on our economy and their bottom lines".
Mr Obama also said he was unwilling to negotiate "with the extremist wing of one party" as the 17 October deadline nears.