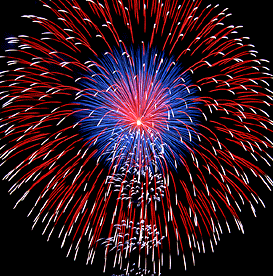 More than 50 people were injured Thursday evening by an explosion probably caused by a gas cylinder just before a fireworks display in Japan's Kyoto prefecture.
An explosion was heard just before the start of the fireworks display, and the counter and other objects were thrown in the air as a fire started and people fled, according to accounts and photographs posted on the Internet.
Fifty-nine people were taken to hospital, Kyodo News reported — revising down a previous figure of 61 — including 19 seriously injured, some with burns over their entire bodies.
Five were in a particularly serious condition, Kyodo said, including a 10-year-old boy who was in intensive care.
It said the fireworks show, which attracted about 110,000 spectators last year, was cancelled after the blast.
Personal belongings were strewn across the area as investigators searched for clues.
The local chamber of commerce, which organised the fireworks event, said propane gas cylinders used at stalls may have exploded, Kyodo reported.
Local residents said they had heard more than one explosion.